The Best Industries on Social Media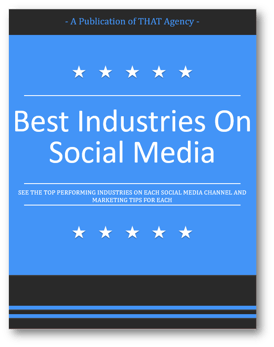 Social media has taken the world by storm! Businesses can leverage their following on each platform to increase brand equity and further drive revenue.
If you're marketing to millennials, social media is essential for your digital marketing strategy. Millennials on average have 3.3 connected devices, and check their phones an average 151 times a day. Social media is the perfect channel to meet them where they are with the value they're looking for.
In this eBook you'll find:
The top performing industries on Facebook, Instagram, Twitter, LinkedIn, and Pinterest
Tips and tricks as to why certain industries perform better than others
Examples of how companies excel at social media marketing