SEO Audit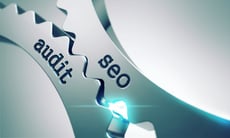 Our seo audit will give you the information you need to make improvements on your site so you can start showing up for the right keyword searches. The first step to getting your target audience to discover you is to look great in the eyes of search engines. This audit will give you insight as to how they see your site currently, and identify room for improvement.
Our software will run your site through a "crawl test" that will essentially grade the site the way search engines rank it. From there, we can see exactly what needs to be done in order to get your site ranking for the terms your audience is searching for.
Why do a Site Audit?
Even if you think your site is foolproof, there's no such thing as a perfect website. Search engine algorithms are constantly changing, and keeping your site up to date is essential to maintaining strong ranks. Well-known sites sometimes have tens of thousands of errors while others only have a few. The point is, you'll never know until you check.
Another reason to do an seo audit is to make sure your mobile user experience top-notch. Mobile friendliness is now an important ranking factor for search engines, so if your site isn't optimized for mobile devices you could be missing out on traffic.
We belive in building a better digital experience for your users, as well as your business. This seo audit will provide you with the right information to empower your site to change and grow with your business. Based on the results, you'll be able to tell if you need to invest further resource in seo solutions or if you can keep up with what you've been doing.
Simply fill out the form to the right and we'll get back to you within 24 hours with your full report.