Free SEO Audit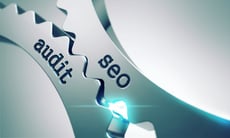 In order for users to find your site in their searches, your site needs to be optimized for search engines. By performing an seo audit, you'll be able to see what's working well, and what could use some improvment.
Even if you think your site is foolproof, there's no such thing as a perfect website. Search engine algorithms are constantly changing, and keeping your site up to date is essential.
We belive in better user experience, so we offer a free site audit. Based on the results, you'll be able to tell if you need to invest resources in further seo solutions or if what you've been doing is working.
Simply fill out the form to the right and we'll get back to you within 24 hours with your full report.