Content Marketing for Inbound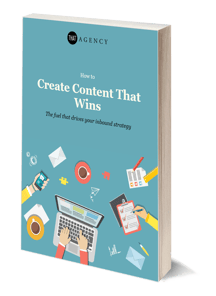 When it comes to running a successful inbound marketing strategy, content is the engine behind it all. Without content marketing, inbound marketing wouldn't exist! There would be nothing to attract those strangers and drive inbound leads..
This is why its so important to create content that wins for search engine results pages. Balancing creativity and packing your content with keywords will allow you to rank on search engine results pages and drive traffic to your site.
In this eBook, we explain the integral role content plays in driving inbound leads for your business. We'll also dive deeper into the following topics:
The top content formats for inbound marketing
How to move visitors to the next step with a CTA
How to plan and schedule your content for distribution
Fill out the form to the right to learn about how you can start creating content that wins!