How to Increase Domain Authority with Link Profile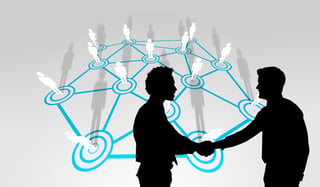 If you're wondering how to increase your domain authority, you need to start with looking at your link profile. Your link profile tells search engines how reputable your site is by looking at other sites that provide users with the opportunity to click on a link and direct them to your site.
Building an effective link profile not only increases your site's domain authority, but it can also give your site a steady flow of referral traffic depending on the quality of the link and the site it's on.
Backlinking Opportunities
We cover this more in the guide, but it's important to remember that there are a host of opportunities to get links pointing to your site. Don't worry so much about quantity than you do quality. The last thing you want is for your site's behavior metrics to fall because of spammy links. Make sure links are high quality, and more importantly from relevant pages.
Search engines are constantly updating their algorithms and it's better to be safe than sorry. For the most part, these updates aim to provide searchers with more relevant and useful information, so make sure you target relevant pages when you're building your link profile.
What's Inside
This quick guide will highlight how to increase your domain authority by building and maintaining an effective link profile. While there are other ways to do it, this is an effective and cost efficent way to boost rankings and increase traffic.
In this quick guide, you'll learn the following:
What makes a great link profile
Who you should target in your link building efforts
How to increase your domain authority
And more!
Fill out the form to the right to get your guide and start building an effective link profile to increase your domain authority!